Dr. Charles Williams
Dr. Charles E. Williams, is a 1997 graduate of the Medical College of Georgia which has now been renamed Georgia Health Services University located in Augusta, Georgia.
He is a native of Baxley, Georgia. Dr. Williams opened Grayson Dental Associates in 1998, which is located in Grayson, Georgia. Dr. Williams enjoys reading, cooking, bowling and dentistry. He and his family reside in Lawrenceville, Georgia.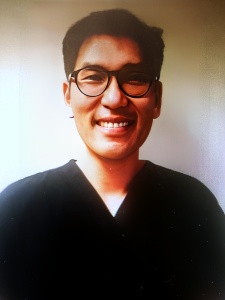 Dr. Justin Sol
Dr. Justin Sol grew up in New York, and received his Bachelor's Degree from State University of New York. He then pursued getting his Master's Degree from NYU in Biology before attending dental school. In 2004, he received his DDS from SUNY at Buffalo School of Dental Medicine, and relocated to Georgia. Dr. Sol is happily married to his wife, Stella, and enjoys spending time with his son, Stephan. In his spare time, he enjoys golfing with family and friends.
Dr. Sol has great passion for dentistry, he takes many continuing education classes to keep up to date on the latest dental practices and procedures. He believes in patient respect and offers all his patients a detailed treatment plan and all options available to them. Complete patient satisfaction at our practice is his goal!
Our Staff